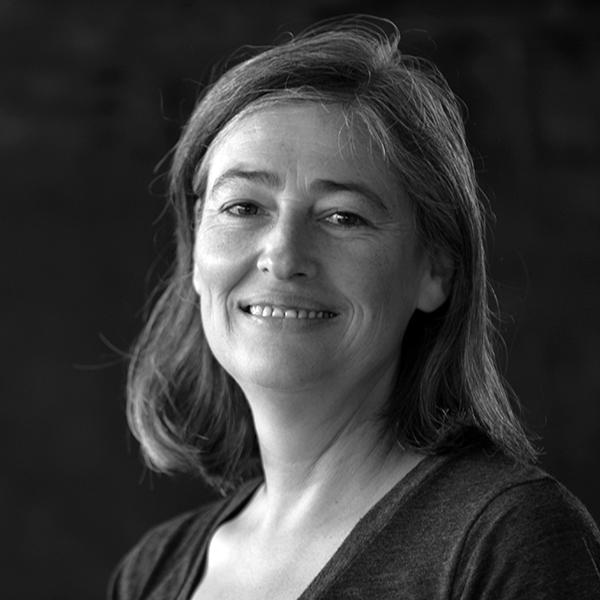 Ömür Tokgöz
7 .Symposium
Ömür Tokgöz
1988 yılı E.Ü. Mühendislik Fakültesi, Tekstil Bölümü mezunu olan Ömür Tokgöz 2003 yılına kadar tekstil sektöründe mühendis ve yönetici olarak görev aldı.2003 yılında ise Mehmet Tüzüm Kızılcan Seramik Atölyesinde seramik çalışmalarına başladı.
3 yıllık atölye eğitiminden sonra 2006 da kendi atölyesini kurdu ve porselen üzerine deneysel çalışmalar yapmaya başladı.
Şimdiye kadar yurtiçi ve yurtdışında 25 e yakın karma sergide yeraldı.
Tokgöz graduated from Engineering Faculty, Textiles Department of E.Ü. in 1988. Since 2003, she had worked in textile sector as an engineer and director. In 2003, she started her works at Mehmet Tüzüm Kızılcan Ceramics Studio.
After 3 years of ceramics education, she set up her own studio and started experimental works on porcelain.
She participated in 25 national and international exhibitions. 2008-- 28.Uluslararası Seramik Yarışması, l'Alcora Seramik Müzesi, İspanya 2008-- 7. Mashiko Seramik Yarışması,Jüri Takdir Ödülü. Mashiko Seramik Müzesi. Japonya 2009-- Uluslararası Seramik Trienali UNICUM 09,Slovenya 2009--Ceramics of Europe,12. Westerwaldpreis 2009, Almanya 2009-- V. Seramik Bienali El Vendrell, İspanya 2009-- SERES'09, 1.Uluslararası Seramik ve Cam Sergisi,Anadolu Üniversitesi, Türkiye 2009-- IMECE 09,Uluslararası Katılımlı Güzel Sanatlar ve Tasarım Sempozyum sergisi, Anadolu Universitesi, Türkiye 2010-- Ceramistanbul Çağdaş Seramik Sergisi, İstanbul; Türkiye 2010-- Ceramistanbul Çağdaş Seramik Sergisi, Bologna, Italya 2010-- 3rd International Ceramic Magazine Editors Conference, Emerging Artists Exhibition, Çin 2010--The International Exhibition of Small Forms Porcelain, Riga Porselen Müzesi, Letonya 2010—Kostantinapol'den İstanbul'a , Karma Sergi, İstanbul Universitesi Türkiye 2011-- The 9th international Ceramics Competition, Mino Japan Honorable Mention 2011-- 3rd International Trieannial of Silicate Arts, Hungary Honorable Mention of the Jury and Special Prize of the International Ceramic Studio 2011--Zibo Internetional Macsabal Silkroad Woodfire Conference, China Group Exhibition in Zibo Ceramic Museum. 2011—Ege Universitesi 4. Egeart Sanat Günleri, 'Tarihte Yolculuk' Çömlekten Sanat Objesine, İzmir Arkeoloji Müzesi
2012--'Cast in Form-Slipcasting' , International Group Exhibition, Galerie Handwerk, Munich , Germany 2012-- Ceramic Art London 2012, The Royal College of Art, London, England 2012—'Focus on Form' , Gallery Lilly Zeligman, Holland 2012--Taiwan Ceramics Biennale, Taiwan. New Taipei City, Yingge Ceramics Museum 2012—'Bitmeyen Yolculuk' Sergi Galeri 5, Istanbul 2013—Ceramic Event 5, 'Eğilimler ' Grup Sergisi, Les Atelliers Galerie de L'O, Belçika Koleksiyon - Collection 2009 Westerwald Keramikmuseum, Germany 2009 Koroska Gallery of Fine Arts, Slovenia 2009 Patronat Municipal del Serveis Culturals of El Vendtell, Spain 2010 FULE International Ceramic Art Museums (FLICAM) China 2011 International Ceramic Studio, Kecskemet, Hungary 2011 Zibo Ceramic Museum, Zibo, China 2011 Taishan Porcelain Factory Collection, Zibo, China 2012 Museum of Modern Ceramic Art, Gifu, Japan 2012 New Taipei City Yingge Ceramics Museum, Taiwan
Ödüller - Awards 2004, VIII Rotary Golden Jug Ceramic Competition, Special Prize, Turkey, 2006, IX Rotary Golden Jug Ceramic Competition, Special Prize, Turkey 2010, 3rd International Ceramic Magazine Editors Conference, Emerging Artists Exhibition, FuLe Prize, China 2011, 3rd International Trieannial of Silicate Arts, Hungary 'Honorable Mention of the Jury 'and 'Special Prize of the International Ceramic Studio'